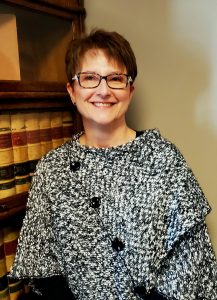 Phone: 218-346-4995
Email: wlohmiller@firmanswer.com
Paralegal
Wanda – Wanda is a paralegal with our office. With 38 years of industry experience in the legal field, she joined our office in October 2019. Wanda grew up in nearby Dent.  Wanda and her husband, Kevin, have four adult children: Evan, Mason, Sutton and Lila, and two grandchildren: Esme and Alois.
In her spare time, Wanda enjoys time spent with her husband, children, grandchildren and sibling families.
Education:  Fergus Falls Community College