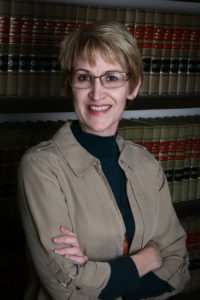 Phone: 218-346-4995
Email: pnelson@firmanswer.com
Paralegal for Samuel D. Felix / Bookkeeper / Office Administrator 
Patty is a paralegal in our Perham Office. Patty has 36 years of industry experience and has been sharing her knowledge and experience with our firm for 23 of those years. In her spare time, Patty enjoys golf, swimming, singing, fishing, baking, gardening, quilting, sewing, and her children.Patty has been married to Miles for 31 years. They have four children.
Education:
Willmar Vocational Technical College: Legal Secretarial Program
Community Involvement:
Cantor
Youth Group Music Assistant