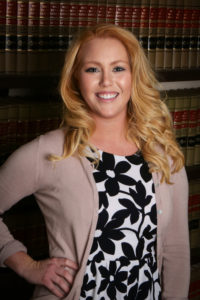 Phone: 218-346-4995
Email: sternus@firmanswer.com
Paralegal for Paul Hunt
Sheraye - Sheraye is a paralegal in our Perham Office and has been with our firm since January 2016. She has 2 years of industry experience. Sheraye resides in Perham with her husband James and her two children Charolette and Nolan. In her spare time, she enjoys spending time with family and relaxing at the lake.
Education:
Bemidji State University
Minnesota State Community and Technical College