Welcome
COVID-19 UPDATE
The spread of the coronavirus (COVID-19) is on our minds and in the news. We at Karkela, Hunt, & Cheshire, PLLP, will continue to provide the best possible legal advice and care for our clients. For the safety of our present and future clients, and our staff and our staff's families, as well as the community, we are temporarily ceasing in-person meetings with clients. We acknowledge that there may be situations where in-person contact cannot be avoided. Those situations will be determined on a case by case basis and discussed with all persons involved, as well as by making social distancing accommodations for all involved. We will be continuing regular meetings with clients by telephone.
Any documents which require signature without notarization or witnesses, can be signed and returned either by mail or our drop box located next to our door. As of now, we are working from our office location in Perham and will maintain our regular business hours. We are and will continue to be available by telephone and e-mail. 
We will advise if changes in the above becomes necessary. Again, as of now, our office is closed to in-person conferences and walk-ins, but the attorneys and staff continue to work on your files from our office location. If you have any questions or concerns, please let us know.
We realize this is a difficult situation for everyone. Our primary concern is for the health, safety, and security of our clients as well as that of our staff, and local community. Through this time, we will do our best to keep everyone as safe as possible while providing the best possible legal service for our clients.
---
We are a full service, general practice law firm widely recognized for our trial work. Our lawyers and staff take a great deal of pride in thoroughly understanding every aspect of each client's needs. Our commitment to excellence, underscored by our dedication to the practice of law and community involvement, all contribute to our reputation for integrity and honesty. We feel we are refreshingly practical and down-to-earth.
Our firm is committed to providing common sense explanations of even the most complex legal issues, so that our clients are fully informed. Whether your needs involve litigation, or resolution of a general legal question, our lawyers provide thoughtful analysis and guidance.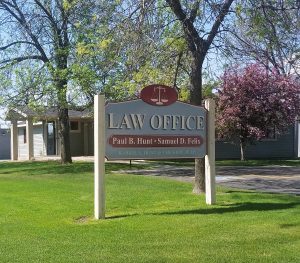 Perham Office
450 W. Main Street
Perham, MN 56573
218-346-4995